About Our Foot & Ankle Treatment Center
From routine checkups to treatments for surgery, Triangle Foot & Ankle is experienced in comprehensive treatment & innovative care. We'll help you understand all of your options for healing and foot maintenance.
Dr. Jeremy Thomas, D.P.M., DABMSP Podiatrist
Southern Pines, NC
Triangle Foot and Ankle Specialist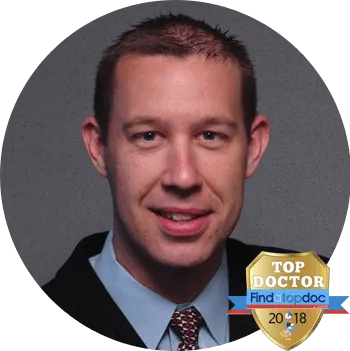 Dr. Jeremy M. Thomas was born and raised in Greensboro, NC. He grew up playing tennis, golf, soccer, and was a goalie in ice hockey. He graduated from Western Carolina University, in Cullowhee, NC, with a BS degree in Sport Management with a concentration in "Exercise Science and Fitness Management". Dr. Thomas received his Doctor of Podiatric Medicine (D.P.M.) degree from Temple University School of Podiatric Medicine, in Philadelphia, PA. He then completed his surgical residency at the very competitive Dekalb Medical Center in Decatur, GA, which is a highly ranked program where many of the attending surgeons are recognized nationally and internationally as some of the leading surgeons and educators in the field of foot, ankle, and leg surgery. Dr. Thomas founded Triangle Foot & Ankle Specialist, PC in 2009 to provide the Southern Pines community with the highest level of foot and ankle care.
Dr. Thomas has privileges at all WakeMed and Rex Healthcare system facilities, including the Rex Ambulatory Surgery Center. He takes full foot and ankle Emergency Room call at each of these hospitals. His office is well equipped to treat non-surgical urgent care needs and he is available 24 hours per day for all foot and ankle emergencies.
Dr. Thomas is a member of the teaching and research faculty for The Podiatry Institute, an internationally recognized teaching foundation for reconstructive foot and ankle surgery. He continues to give back to the profession of podiatry through teaching and lecturing as well as serving as the chairman for the Mini-Residency program for the Podiatry Institute in GA, where he is responsible for training other podiatrists on the most up to date surgical techniques. He has also authored chapters for textbooks and journal articles in his field. Through his commitment to continuing education, he has completed research studies that are currently submitted for publication.
Dr. Thomas has traveled to El-Salvador on Medical Missions, where he performed many pro-bono reconstructive surgeries on children with clubfeet, who otherwise would not receive medical attention for this issue. He plans to continue to give back in this way throughout his podiatry career.
Board Certifications
Primary Care of Podiatric Medicine
Foot and Ankle Surgery
Education
BS, Western Carolina University, 2000
Doctor of Podiatric Medicine, Temple University School of Podiatric Medicine, 2006
Podiatric Surgical Residency, DeKalb Medical Center, 2006-2009
Licensure
NC Licensed Podiatrist, Privileges for amputation, foot and ankle surgery
Memberships/Affiliations